Damini Ebunoluwa Ogulu as popularly known Burna boy has been bashed severally for always sampling Fela's song. It is rare to find a Burnaboy's song without Fela's influence.
Fans have notice overtime that his songs are not original compositions, they must have one or two of the Fela's lyrics or compositions.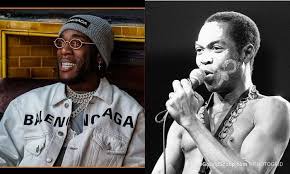 Late Fela Kuti was a Nigerian musical icon that used his music as a tool for political agitation to fight impunity, corruption and poor governance, which remains his legacy till date.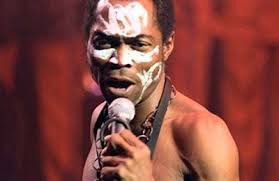 Interestingly, Fela passed on when Burna Boy was only six years old but that was enough time for Burna boy to be inspired by the legendary pioneer of Afrobeat.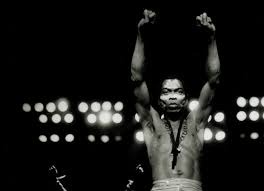 In case you don't know, Burna boy is not only influenced by Fela musically but his family played a vital role in supporting Fela's career. Burna Boy's grandfather, Benson Idonije who is a famous music critic use to be Fela's manager, his mother Bose Ogulu was one of Fela's dancer. This shows the relationship between Fela and the Ogulus.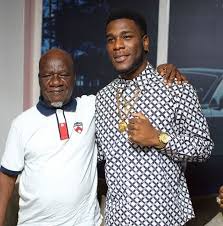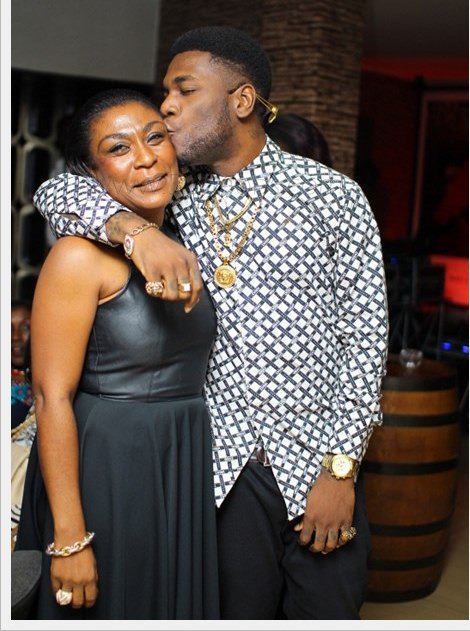 In an interview with GQ Style story, Burna boy addressed the comparison beetween himself and Fela, insisting it as unnecessary and silly. "I Don't Think Anyone In Their Right Mind Would Compare Me To Fela", he said. "Fela Is My Inspiration And My Childhood Hero, So If You Think Comparing Me To Fela Is Honourable, It's Not. It Makes Me Feel Weird. Fela Was Fela, And If It Wasn't For Fela, There Probably Wouldn't Be Any Me, So I Don't Understand The Comparison".
Based on his statement, one can deduce that Fela is the reason Burna boy started music in the first place. The influence of Fela on Burnaboy's life is so enormous that he had to tattoo Fela on his body and use Fela's picture on the cover of his debut album, L.I.F.E.debut album, L.I.F.E.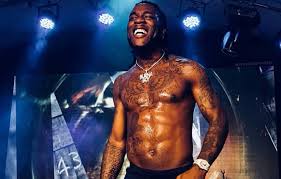 Fela's sound has shaped Burna's music greatly even although Burna has interpolated his lyrics for better listening for people in his generation. Fela's influence on Burna is noticeable and has prompted many to describe Burna Boy as 'the new Fela'.
Burna boy affirms that he hasn't only drawn his inspiration from Fela but has also carved out his identity, in the process.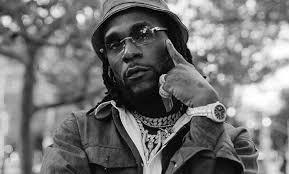 Is Fela's influence an integral part of Burna's artistry? Yes. Does that make him a Fela clone? No.
Burna boy picked his reggae-dancehall vibe from music his father Samuel Ogulu consumed, and Afrobeat music that his grandfather preferred, then created a musical identity of his own Afro Fusion (a blend of Afrobeat, Dancehall and Caribbean) which makes his sound unique in this generation.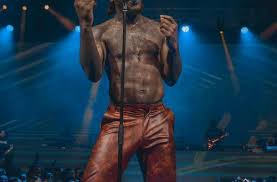 Like Fela, Burna Boy smokes weed, has performed in only his pant at Felaboration and his mother and grandfather who were all involved with Fela musically.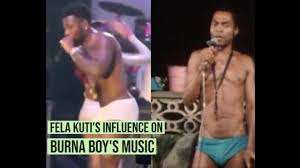 So, you see that it would be almost impossible for Burnaboy to stop sampling or drawing inspiration from Fela who is the reason Burna boy started music in the first place.
Is Burna Boy original in his sound, or is he just a wannabe that can't stop sampling some components of the late Fela Kuti? We would like to hear your thoughts in the comment section.
I will be looking forward to your comment, share on social media and don't forget to subscribe to our newsletter.