For some days, Cynthia Morgan's allegation against Northside Record Label (owned by Jude Okoye P-square's elder brother) has been trending on every social media platform.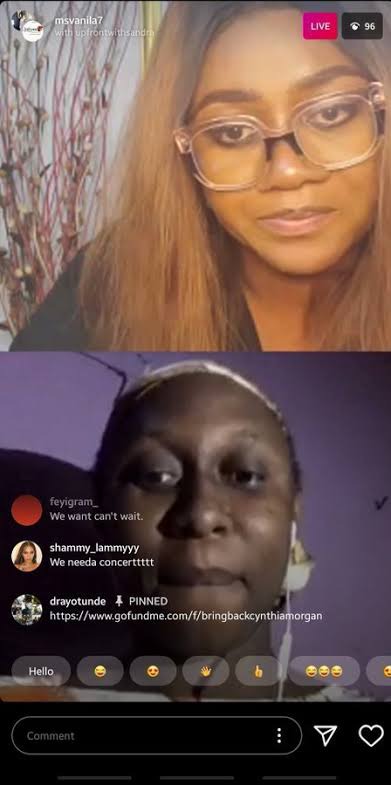 It all started during an Instagram Live video where she accussed Jude Okoye of exploiting and destroying her music career, during and after contract with Northside Record.
She claimed she lost her 'name right' to the record label which had a negative effect on her music.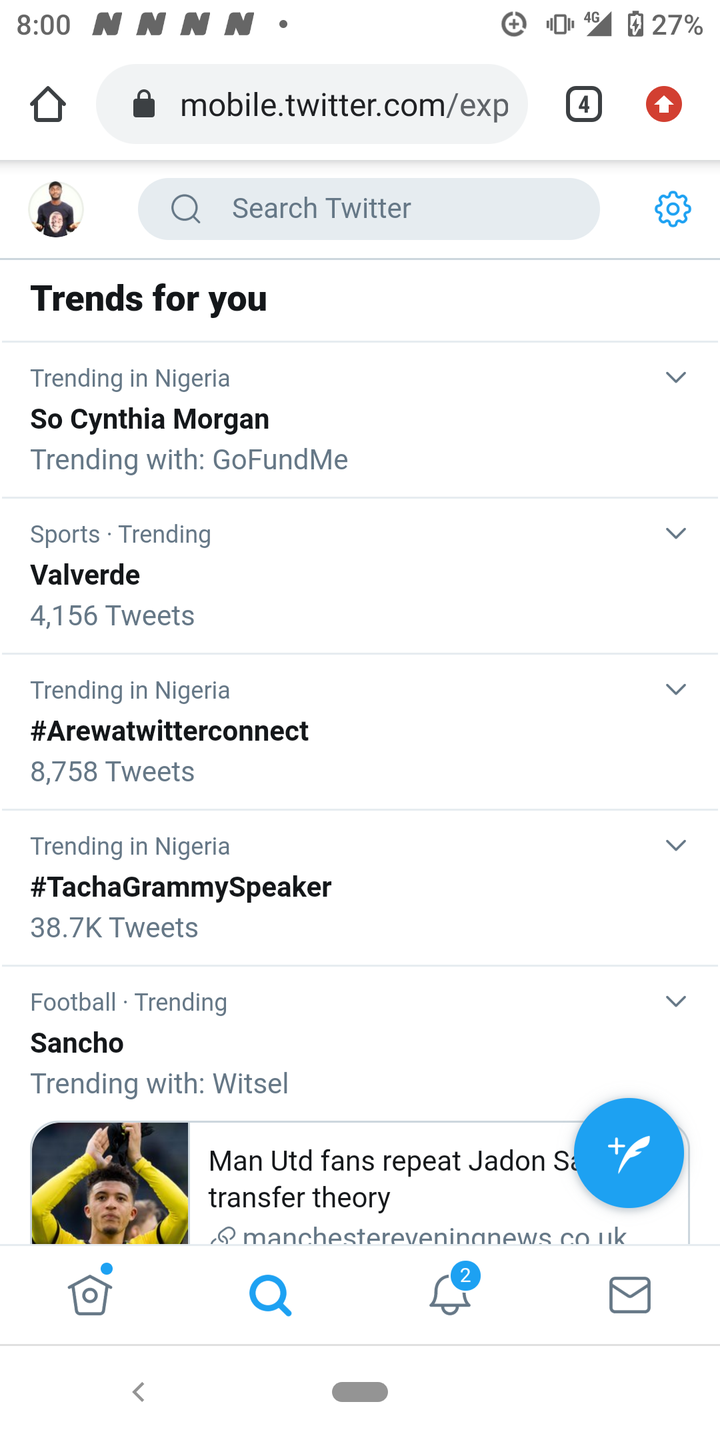 After hearing her side on the story, Nigerians out of anger decided to support her and even accussed Jude of giving her a slave contract.
However, things took a different turn, after Jude release and official copy of the contract to popular blogger Tunde Ednut.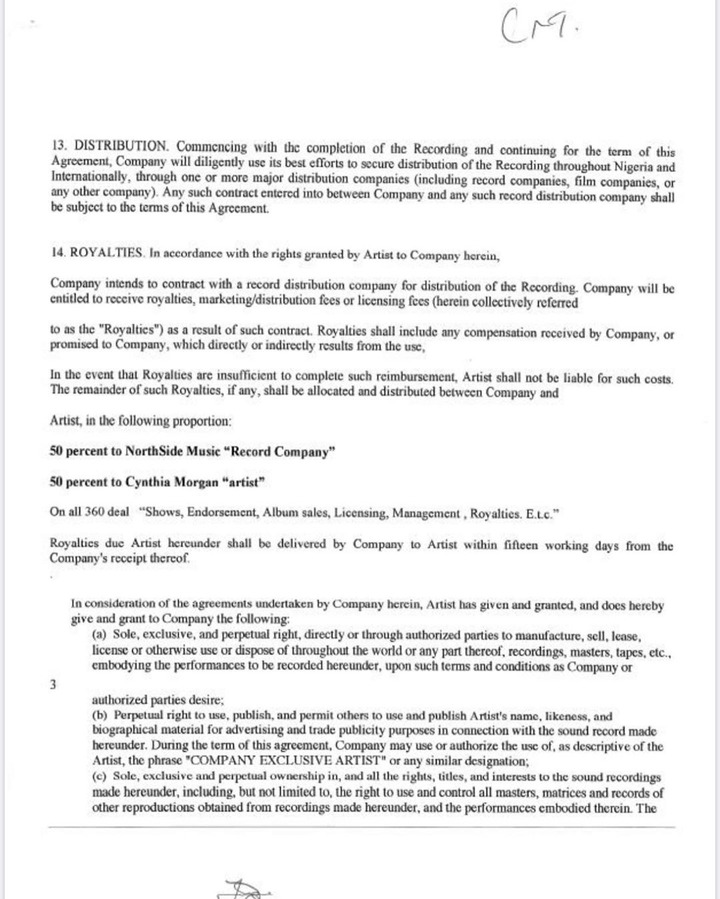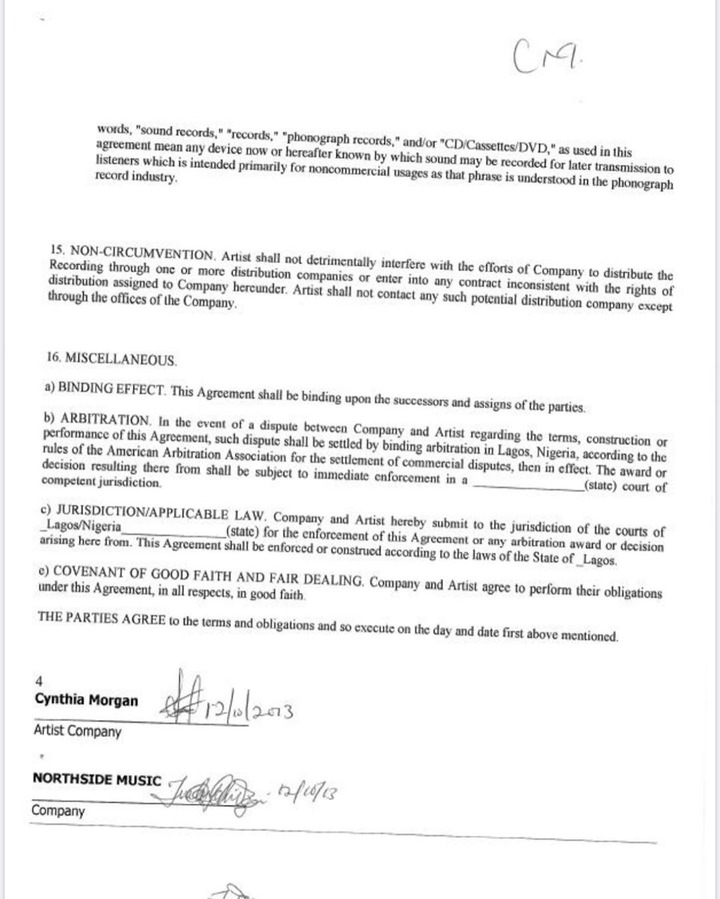 It was discovered that all Cynthia Morgan's allegations were false; she was only playing the victim card to gain public sympathy.
This pissed Nigerians who had gone extra mile to create a GoFundMe me account and raised some money for her.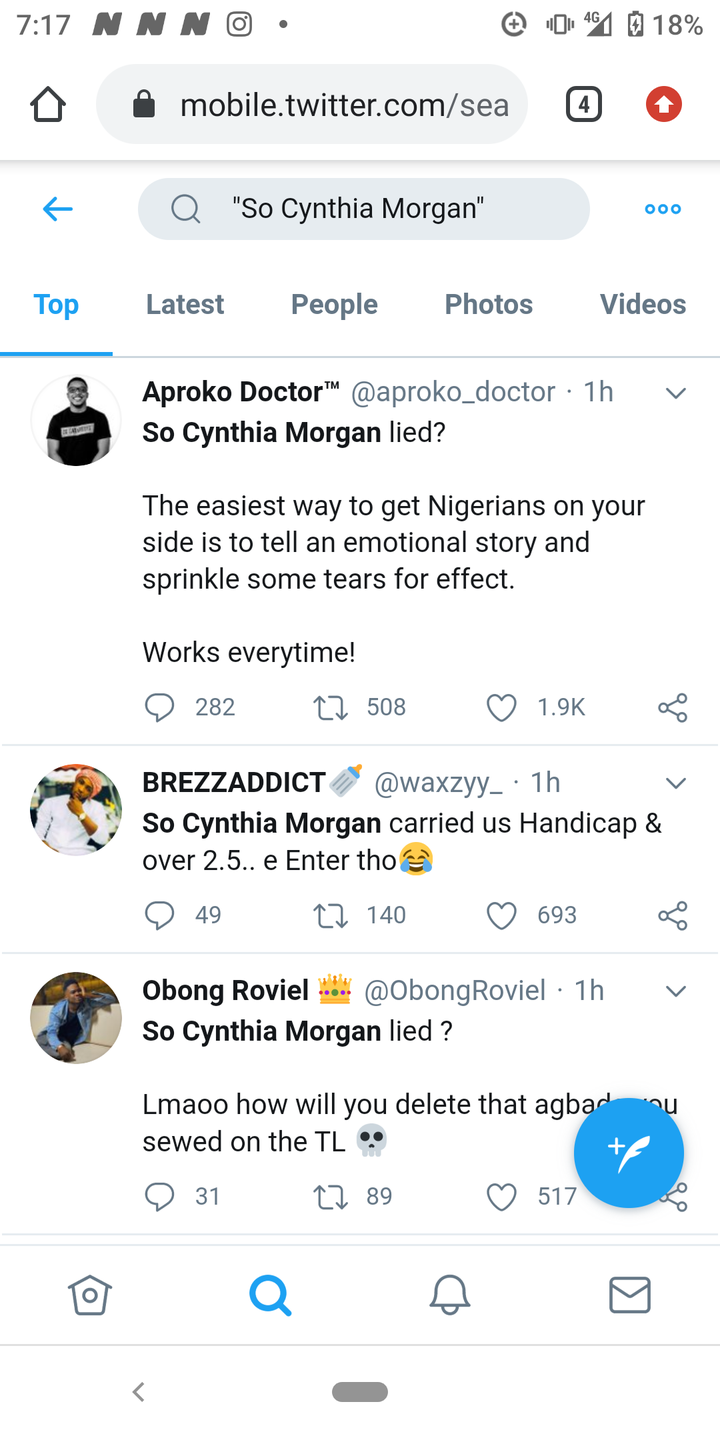 Nigerians are currently reacting angrily and bashing Cynthia Morgan after this new development.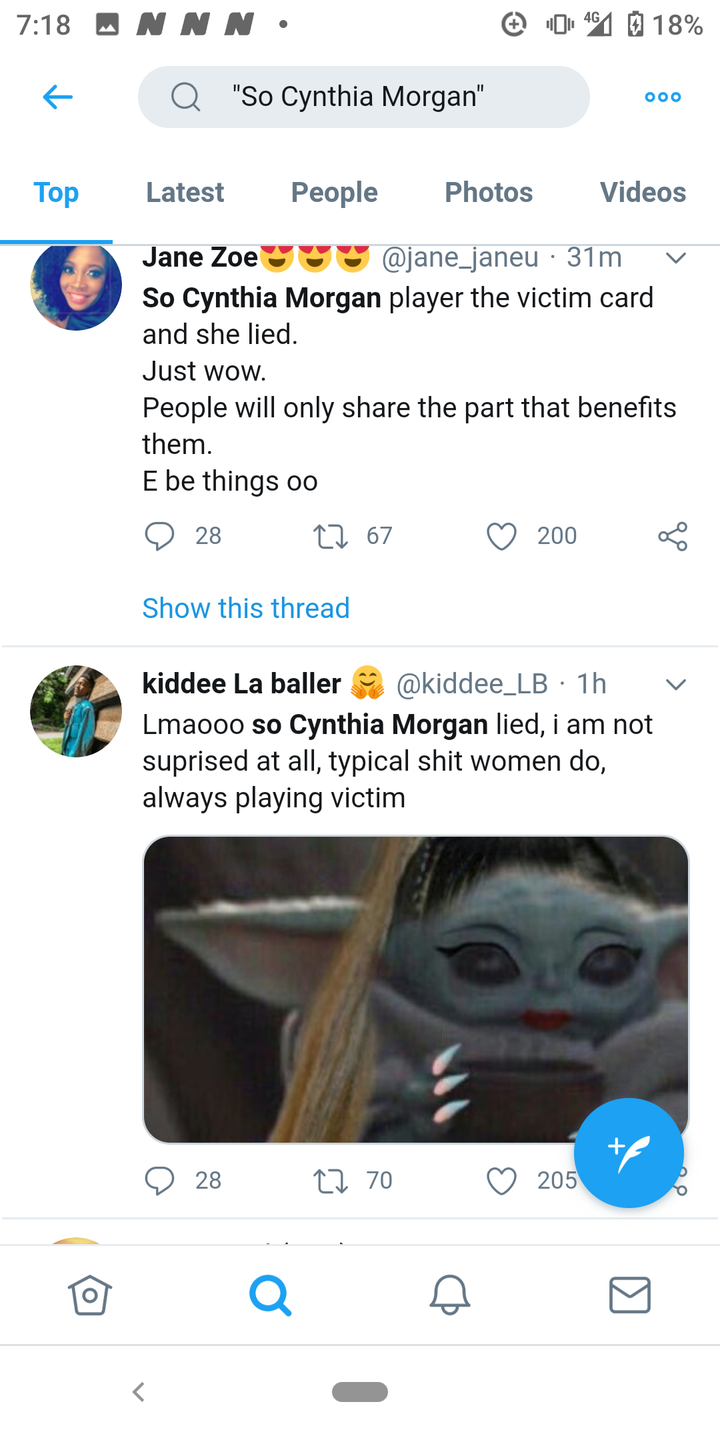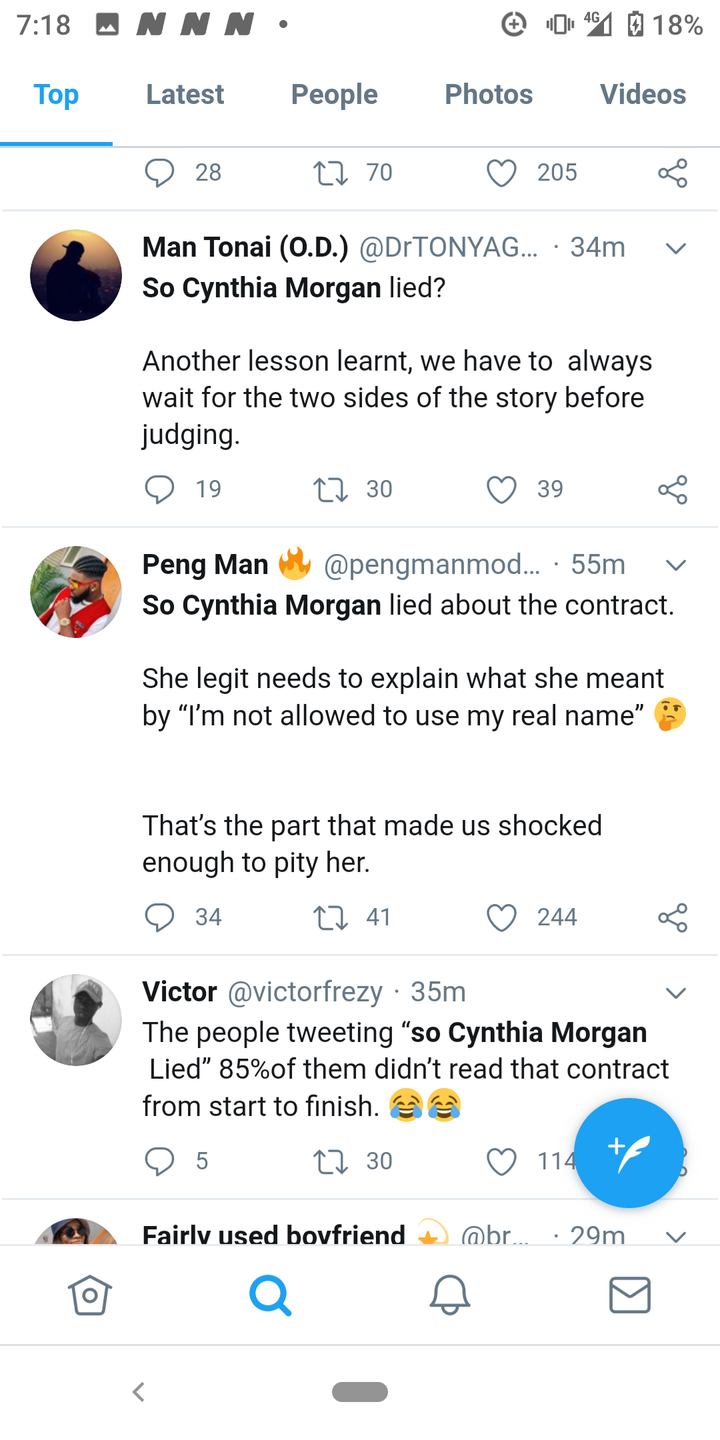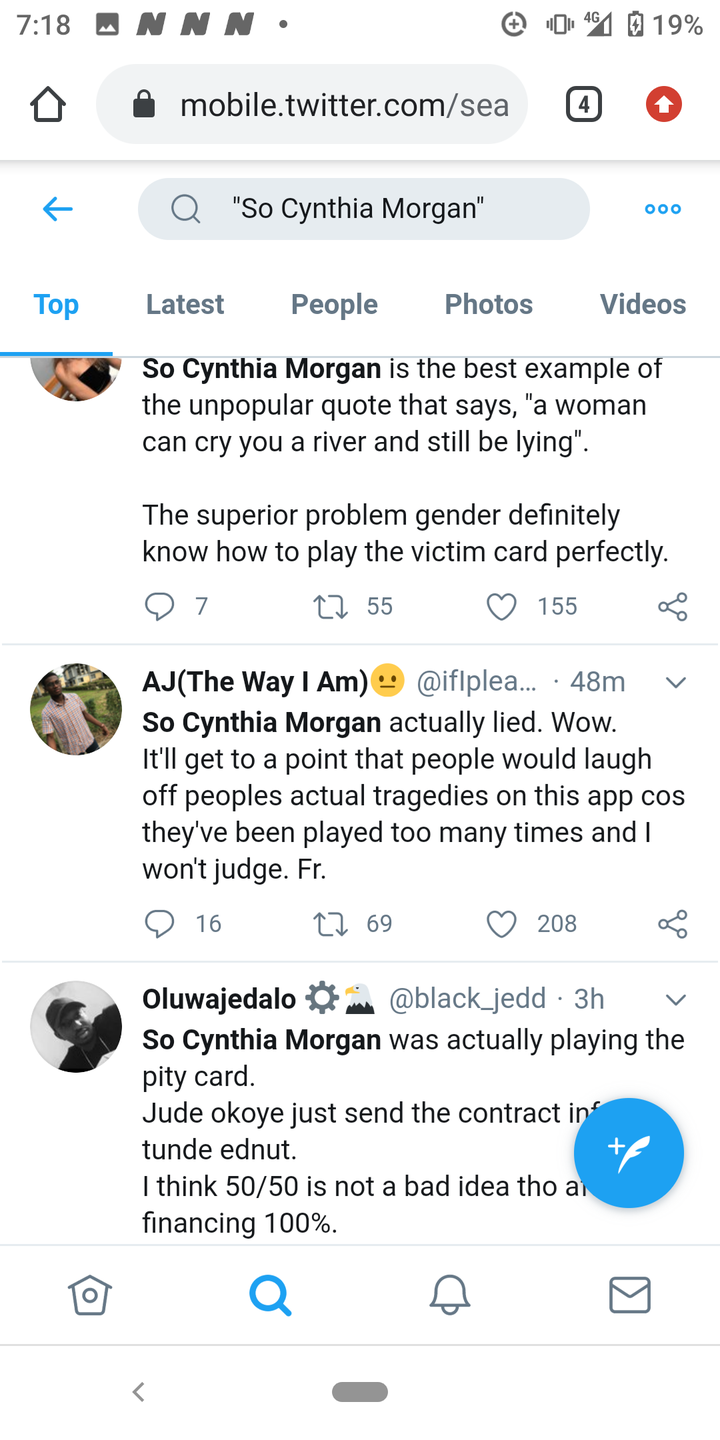 Her story is currently trending as at the time of writing this post.
Do you think what Cynthia Morgan did is right?