Every good thing in life comes with a level of sacrifice and determination. Nas once sang, "I know I can be whatever I want to be" this is if you have the right information, strategy, and hunger to succeed.
Over time, so many upcoming acts from humble backgrounds have risen to stardom and lived the life of their dreams.
The same music industry that has favored some is the reason some upcoming acts are depressed and frustrated.
There are even stories of upcoming acts that committed suicide as a result of the frustration that comes from not blowing.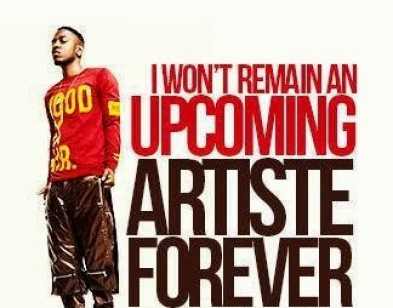 As a music enthusiast with experience working as a music officer in a reputable radio station in Nigeria, this article is to help upcoming artiste strategically position themselves to stardom.
After reading this, ignorance will no longer be an excuse because applying the information here with a little bit of luck could make you the next super-star in this generation.
1. Originality and Self Discovery
Everybody can sing but not everyone is a musician. After all, people sing in their bathrooms, churches and anywhere they feel like singing but how many of them are singing properly.
There is what is called an artiste sound in the music industry. Artiste sound is the originality of an artiste voice/music that makes him or her stand out amidst competition in the industry. For example, Wizkid's sound is unique and is entirely different from Davido's sound, even though they are both under the Afropop music genre. Yemi Alade, Tiwa Savage, and Simi are female musicians, but they don't sound the same; the list is endless.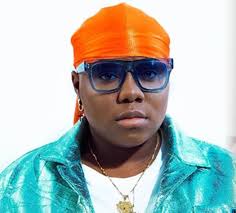 So many upcoming artistes lack originality; they might have a good voice and even know how to sing, but they don't have originality, and they are yet to discover their sound. Some also force themselves to sound like Wizkid, Davido, Teniola, Kizz Daniel and co. You can never go far as a carbon copy in music.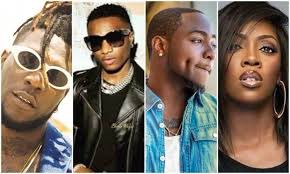 Therefore, the first step as an upcoming artiste to discover your sound.
Then you need to know your niche. Trust me, you don't want to be everywhere, you have to know your genre for easy classification and identification. For example, Burna boy does Afro-Fusion, Patoranking genre is Dancehall, Niniola does House, Davido and Wizkidare Afropop also called Afrobeats, Seun Kuti does Afrobeat.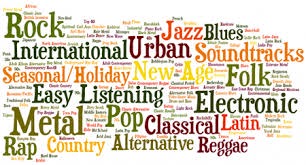 Most upcoming artists don't know their genre, some even say they do everything. Don't be a Jack of all trade. First, pick a genre as your identification, then you can explore other genres once in a while.
2. Do Music Covers and Online Competition
This is very vital for any upcoming artiste, especially in Nigeria. Doing music covers is one of the easiest ways to be noticed as an upcoming musician. Justin Bieber, Fireboy, Joeboy, Rema, Zlatan and so many artistes today became famous by leveraging on the online platforms and doing covers.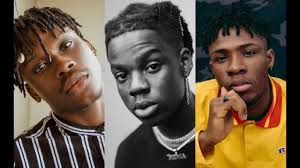 Joeboy was discovered by Mr Eazi after he did a cover of Ed Sheeran 'Shape of You' that went viral in 2007. Rema was discovered on Instagram by D Prince after he did a freestyle of a Mavin song 'Gucci Gang'.
So many artistes have won the interest of record labels by doing covers and participating in online competitions. Even if you don't get a record deal immediately, one certain thing is your fan base will start growing immediately and it is free to participate in these competitions.
3. Send your Songs to Radio Stations
Most upcoming artistes undermine the influence of radio airplay in boosting the popularity of their music. Before the popularity of social media, radio was a major medium people used to know the latest and new songs.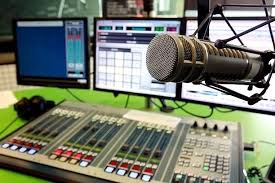 Although radio stations practice what is called Payola, (paying for your songs to be played on-air) I can confidently tell you based on my experience as a music officer in a radio station, that there are so many radio shows and segments for upcoming acts.
When you send your song to the official music mail of any radio station in Nigeria, your songs will be screened in term of sound quality, conformance with NBC and how good your music is (no vulgar words). If it passes the screening process, it would be scheduled for airplay and if radio listeners love your song and keep requesting for it, you will automatically enjoy massive airplay for free with your music penetrating different part of the country.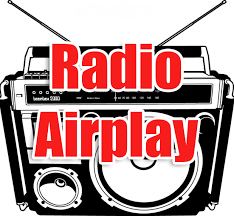 One artist that enjoyed massive airplay was Victor AD after he sang 'Wetin We Gain'. The song was so good that it was gaining massive airplay in the south southern part of Nigeria based on listeners' requests before radio stations in Lagos noticed it and started playing it.
4. Engage Popular Acts on Instagram and Twitter
The most powerful tool we have in this generation is the Internet most especially Twitter and Instagram. So many upcoming artistes have gotten free collaboration by simply sending their songs and asking on Twitter. Olamide, Zlatan, Naira Marley and Davido are fond of doing free features if they find your song good enough.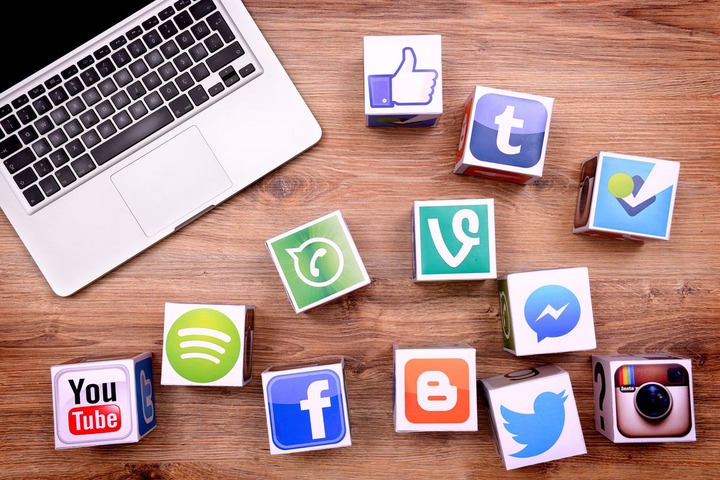 By sending your songs to them to listen and give you feedback, you will begin to get noticed by them.
Zlatan, as an upcoming, used this strategy to win Olamide. Zlatan was always sending him messages on Instagram until Olamide replied to him and jumped on one of his songs. As I said, a determination is more reliable than witchcraft.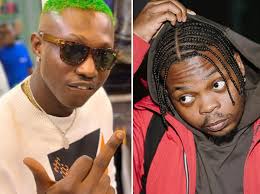 Last year, David Jagun, a Nigerian undergraduate of Tai Solarin University of Education (TASUED) in Ogun state, got noticed by Drake because he stalked him on Instagram, and Drake promised to fly him for a show because he was going too hard.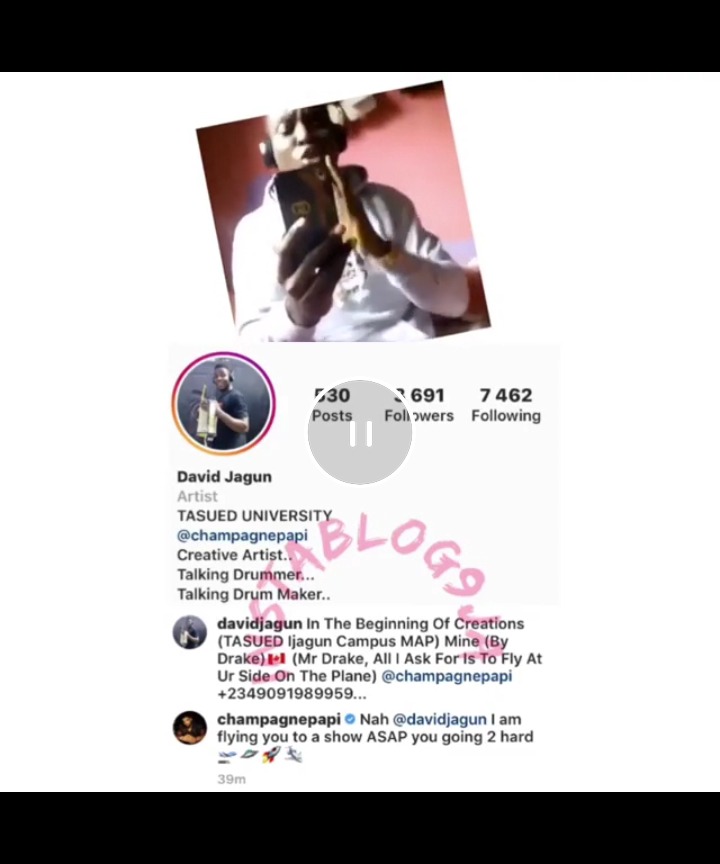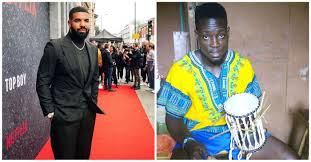 5. Perform for Free
Most upcoming artiste release songs, send to bloggers, and go and sleep. Nothing good comes easy, fam. For every feat, there is a price to pay.
One strategic move you can make is performing for free. As an upcoming artiste, never turn down a performance; what you should be after is for you to be seen and heard. Money shouldn't be your primary drive.
If money is your primary goal in music, in the process of chasing money, you might turn down life-changing opportunities unknowingly.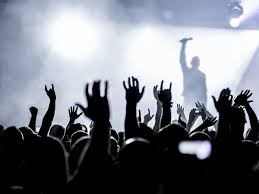 Perform anywhere you have the chance to. It would make you more confident, and you could be lucky enough to meet a big music plug that can help you navigate in this highly competitive industry.
There are more strategies to give, and I will continue to share more information to help upcoming arts.
I will be looking forward to your comment, share on social media and don't forget to subscribe to our newsletter.